Panel PC Resistive Touchscreen
Nodka Fanless Industrial Panel PC is designed with the utmost in durability and performance, our industrial grade computers come in numerous screen sizes and configurations. Nodka can customize industrial grade computers for different industrial applications and worksite conditions. We offer the latest CPUs and internal hardware to ensure our customers receive best-in-class performance and service.
Touchscreen type: Panel PC capacitive touchscreen, Panel PC resistive touchscreen and Panel PC Bezel free resistive touchscreen
Nodka industrial Resistive touchscreen Panel PC has rugged IP65, reliable modular structure, Aluminium Alloy chassis and easybus design.
Optional size: 8", 10.4", 12.1", 15", 15.6", 17", 19", 21.5" (TPC6000-A Series)
Nodka industrial Bezel free Resistive touchscreen Panel PC
Optional size: 12.1", 15", 17" (TPC6000-D Series)
The Resistive Panel PCs are designed for installation in the front of a control cabinet or on a mounting arm system. This type of Panel PCs has a powerful platform for machine construction and plant engineering applications.
Nodka'a Panel PC has special computer core moduel inside, named COMLAC. See the structure below: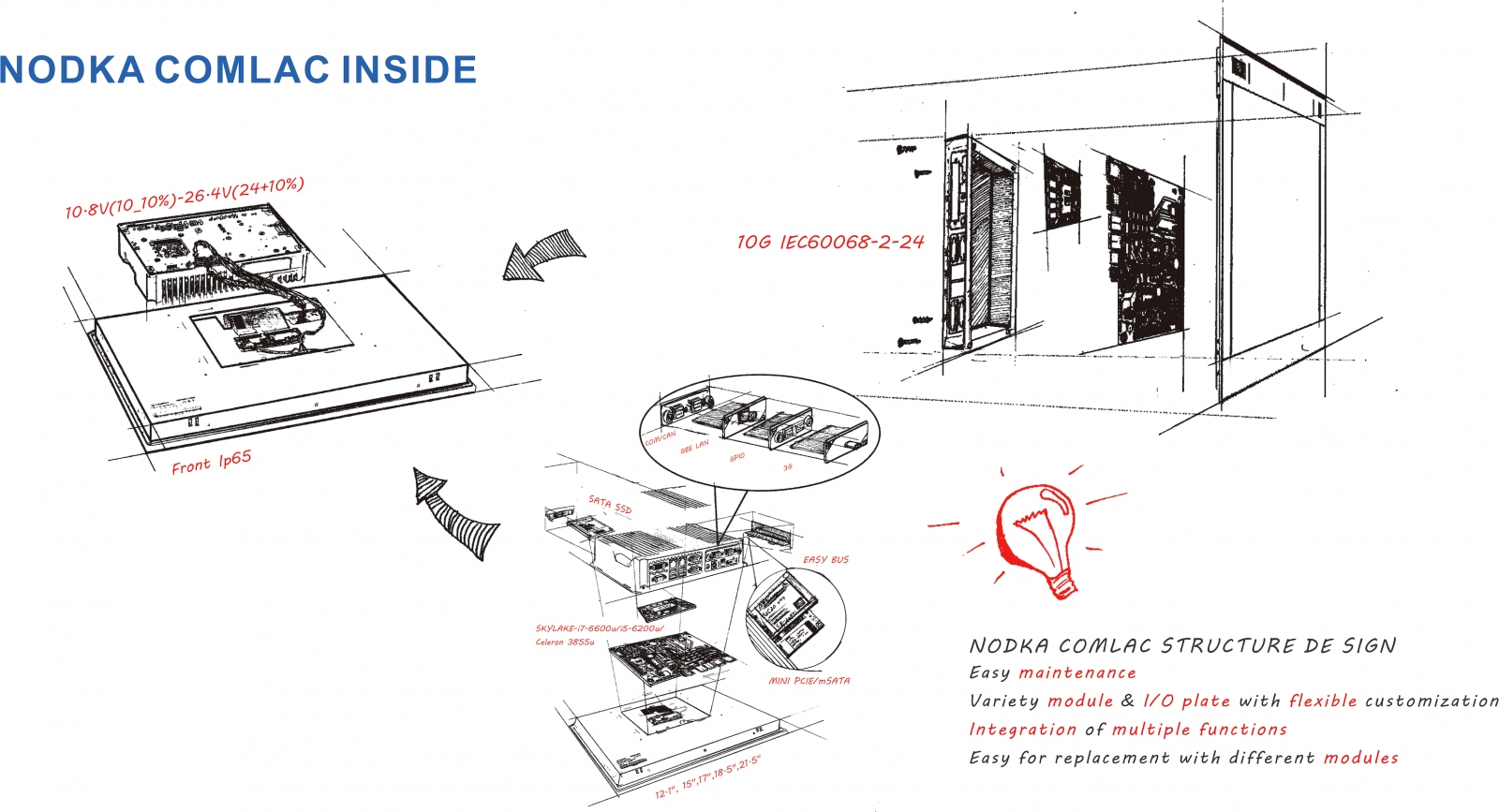 Nodka's industrial panel PCs are custom-made with neutral from panel and multiple expansion slots to fit with custom needs in industrial and IOT applications.