To meet the application requirements of application for the integration of motion control and visual control platform, we released NP series book type indusrtial real-time automation controller PC in November 2019. This series of industrial computer integrates dual Gigabit ethernet ports supporting industrial bus, multi POE ports of intelligent camera, multi signal interface of light source control and triggering, and multi DIO digital input and output interface, which can be applied to bus motion controller and visual motion controller.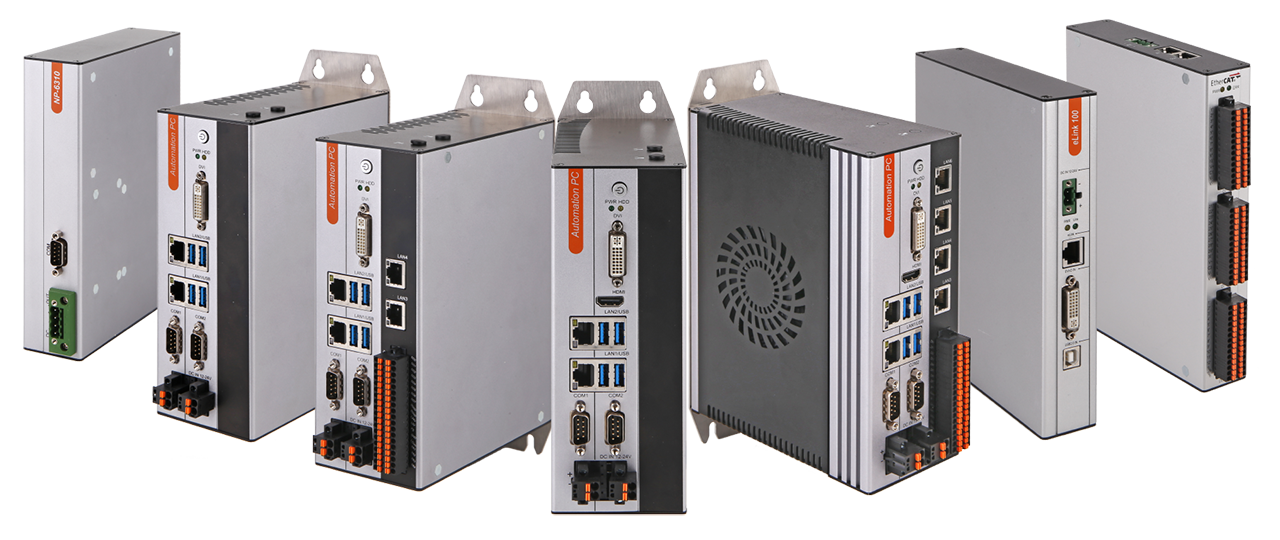 NP-6122 book type automatic chemical control computer provides real-time operation system level software and hardware optimization for real-time motion control, to ensure the best real-time performance of the operating system.
The control cabinet mounting Automation PC family low power consumption solution NP-6111 series are based on Celeron J1900 2.0GHz Quad-core 64 bit processor of the Intel® Bay TrailTM System.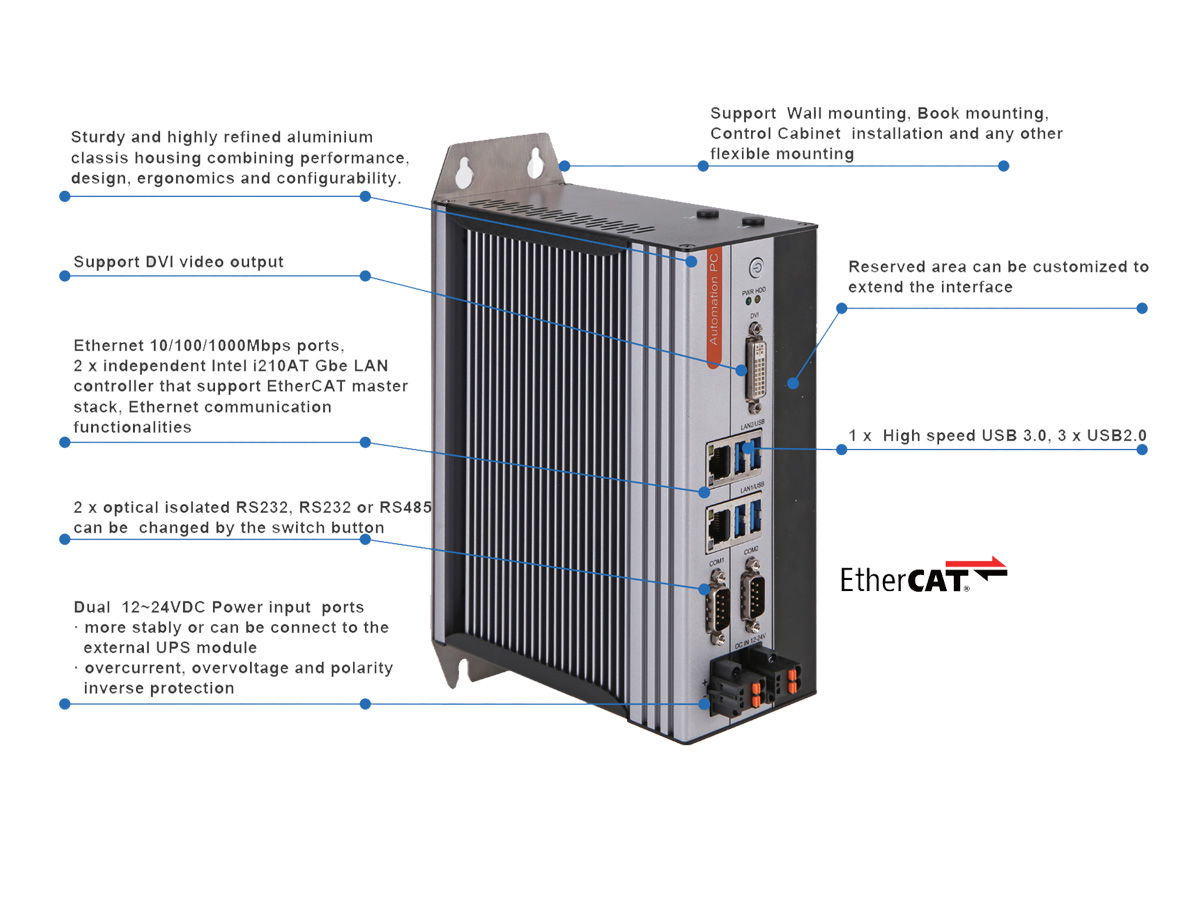 At the 30th SPS IPC drives exhibition in Nuremberg, Germany on November 26-28, 2019, Nodka released this series of products to global users, which is planned to be officially launched for sale in March 2020.